New Hampshire Auto Shipping Quotes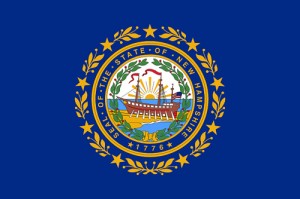 Students of all ages that are moving to New Hampshire have good reason to both love and loathe the state. On the one hand, the nation's first public library, open to the public at no charge, opened its doors in Peterborough during the early 1830s. However, those same students have Concord resident Levi Hutchins to thank for the bane of their lives, the alarm clock, which he invented in the late 18th century. No doubt representatives of the New Hampshire auto shipping company that transports your vehicle will be on the road bright and early delivering automobiles thanks to Hutchins' creation.
Auto Transport Companies in New Hampshire Cities
Read more about New Hampshire auto transport companies in the following cities.
Five Tips To Get a Great Deal On New Hampshire Auto Shipping
Read the restrictions.
Each New Hampshire auto shipping company has their own restrictions regarding certain features of vehicles that may require specialized care when transporting, such as very tall vehicles, automobiles with lowered or modified bodies and other specialized features.
Watch them work.
On the day that the auto transporters from your New Hampshire auto shipping service arrive, watch them carefully and make sure that everything is correct before signing the final paperwork. Being present can help eliminate disputes over cosmetic damages such as scrapes or dents.
Use your own insurance.
While a reputable auto transport service will have insurance on the vehicles they transport, and offer it to their customers as an additional protection against damage, it can drive up the final cost. Check with your personal insurance company to find out if relocating the vehicle is covered before adding the company's policy.
Size matters.
If you choose to have the New Hampshire auto shipping representative deliver your vehicle to your door, take into account a number of factors that may affect the delivery, including the type of residence, local ordinances and the size of the transport vehicle. If the driver cannot safely reach your residence, he or she may ask that you meet them nearby to receive your vehicle.
Save the date.
When you get to your new home, you probably have a thousand things on your mind, but, if the auto shipping company you are working with was able to provide a guaranteed delivery date for your car, make sure that you are at the designated location on the day of delivery. If the actual owner is not able to make the pickup, the vehicle can be released to any authorized person that is at least 18 years old or older.
After you get settled in and have received your car or truck from the New Hampshire auto shipping company, you can relax and enjoy your new home.
New Hampshire Transportation Resources