Wisconsin Auto Shipping Quotes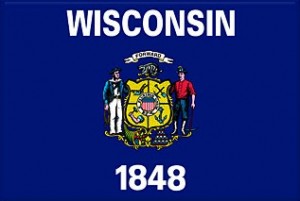 Hire a Wisconsin auto shipping company if you want to simplify the task of shipping a car from the state to another part of the country. Wisconsin is situated in the U.S Midwest, and is widely regarded as America's dairy land because of its status as one of the leading producers of cheese and other milk related products. Wisconsin shares a border with Illinois to the south, Minnesota and Iowa to the west and south west, Lake Superior to the North and Lake Michigan on the east.
Auto Transport Companies in Wisconsin Cities
Read more about Wisconsin auto transport companies in the following cities.
Car Shipping Services in Wisconsin
Wisconsin auto shipping companies specialize in transporting all kinds of passenger vehicles around the country. A growing number of people have begun using such services to transport their cars when they are relocating to a new location, or when they buy a car online from a different location and need it shipped to their home. You can use a Wisconsin auto shipping company to transport your car, minivan, truck or sports utility vehicle anywhere within the mainland U.S, as well as overseas destinations such as Puerto Rico and Hawaii.
How to Secure a Good Deal from an Auto Hauler
The key to getting a good deal when using an auto hauling company is to know how they operate and to know how they price their services. Typically, any Wisconsin auto shipping company you choose will consider the size of your vehicle and the distance you want it shipped when quoting a price. If you are looking to transport a Hummer or a full-size SUV, such as the Escalade, be prepared to pay substantially more than you would pay to ship a Mini-Cooper or a Ford Fiesta to the same destination. Keep in mind, also, that car shipping rates will increase with shipping distance. For instance, shipping a car from Wisconsin to neighboring Illinois will cost you less than it will cost you to ship your car from Wisconsin to Boston.
Choosing Your Options
The options you choose also affect your shipping cost. Your Wisconsin auto shipping company will give you a choice of shipping your car on an open carrier or an enclosed carrier. Both options have their merits and disadvantages. With an open carrier, your car will travel in an uncovered truck and will, therefore, be exposed to weather conditions and road grime. However, open carriers are a substantially cheaper option to use compared to covered trucks. The main advantage of an enclosed carrier, on the other hand, is that it offers better protection for your car during transit. However, because of the higher cost, it really is a good idea to use it only if you are shipping an expensive luxury automobile or a collectible.
Terminal-to-Terminal Shipping and Door-to-Door Service
The only other decision you will need to make is whether you want door-to-door shipping or terminal-to-terminal shipping. Almost all Wisconsin auto shipping companies will be willing to pick your vehicle up from your home or somewhere close by. However, you can save a few dollars off your shipping costs if you are willing to drop off your car at the shipping company's terminals.
How to Find a Wisconsin Auto Hauler
Remember you do not need to live in a major Wisconsin city, such as Milwaukee or Madison, in order to use a car transport service. You can have your car picked up and shipped even if you live in a small town, such as Waukegan or Kenosha. The easiest way to find a company to transport your car is to use a free online price comparison site. Such sites are offered by transportation brokers and allow you to receive and compare price quotes from between five and six companies. Remember, with a little bit of research and patience, you can have a Wisconsin auto shipping company transport your car for just about the same amount it would cost you to drive it to your new destination.
Wisconsin Transportation Resources