Washington Auto Shipping Quotes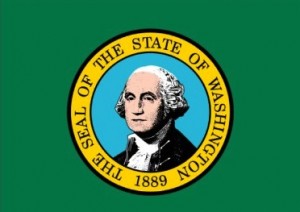 Hire a Washington auto shipping company and see for yourself how easy it can be to ship a car from the state to any other part of the country. If you are relocating from Washington, or purchased a car online from the state and need it transported to your home, get an auto shipper to do it for you. Auto shipping companies are experts at hauling all sorts of passenger vehicles, including sedans, sports cars, minivans and SUVs. They can pick your vehicle up from anywhere in Washington and transport it to any location in the country.
Auto Transport Companies in Washington Cities
Read more about Washington auto transport companies in the following cities.
Car Transportation in Washington
Washington is situated in the U.S. Pacific Northwest. The state is noted for its spectacular terrain, which includes verdant rain forests in the west, and mountains covering a large portion of the rest of the state. Washington is home to numerous companies in the high technology and aerospace sectors, as well as in the transportation industry. The state is the second most densely populated along the U.S. West Coast, and shares a border with Oregon to the south, Idaho to the east, Canada to the north and the Pacific Ocean to the west. Most major Washington auto shipping companies maintain websites from where you can obtain free price quotes and learn more about their services.
Different Carriers for Different Needs
Washington auto shipping firms transport cars either in open carriers or in enclosed car-carrying trucks. Open carriers are the most commonly used method for transporting cars in the country, and it will likely be the default method used to ship your car as well. This mode of transportation is perfectly safe and adequate for most cars. However, if you want to protect your car from inclement weather and road debris during transit, you might want to consider an enclosed carrier. Covered car hauling trucks are substantially more expensive to use than uncovered carriers, but they offer better protection for your car during transit than open carriers.
Car Shipping Options
You can ask your Washington auto shipping company to pick your car up from your front door and ship it to your front door at your destination as well. This kind of door-to-door service is very convenient, but, if you are on a budget, ask your auto hauling company for terminal-to-terminal shipping. With this option, you will be required to drop off and pick up your car at the auto transport company's shipping terminal, but they will be willing to give you a discounted price compared to door-to-door shipping.
Tips for Choosing a Washington Auto Hauling Company
Here are a few other items you need to keep in mind when shopping around for a Washington auto shipping company to transport your car.
The total cost of shipping your car will depend on the size of the vehicle and the distance over which it is being shipped. As a rule of thumb, the bigger your vehicle or the greater the shipping distance, the greater will be the shipping cost.
Make your transportation arrangements at least one week in advance of your planned shipping date. Car movers will be willing to ship your car with shorter notice, but be prepared to pay a premium for the priority service.
Washington auto shipping companies will give you a better rate if you ship your car from a big city as opposed to a small town.
Always ensure that your auto hauling service carries adequate insurance to cover the cost of repairs in case your car is damaged during transit.
Use an online quote comparison site to compare quotes from multiple vendors before selecting one.
Regardless of the reasons why you may want to transport your car from the state, a Washington auto shipping company will be able to ship it for you more cost effectively and efficiently than you would be able to do it on your own.
Washington Transportation Resources