United Car Transport Review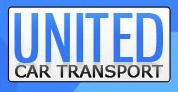 United Car Transport is a Hollywood, Florida-based auto transportation service. The company helps customers transport cars, motorcycles, sport utility vehicles, minivans, recreational vehicles and boats to destinations around the country. United Car serves individual customers, government and commercial clients, military personnel and car dealerships.
Licensed and Bonded
United Car Transport is fully licensed and bonded for interstate operations. It is registered as a broker with the Federal Motor Carrier Safety Administration (FMCSA) and appears to have had a clean safety and compliance record for the past two years. Though the company specializes in auto transportation, it is licensed to also transport different kinds of cargo, including general freight, household goods, fresh produce, machinery, refrigerated goods and chemicals.
Open Trailer and Enclosed Carrier Transportation
These auto transporters offer customers a choice of open trailer vehicle transportation or enclosed carrier transportation. The company has partnerships with several vehicle carriers around the country, and claims it can arrange transportation for all kinds of passenger vehicles. They claim that they are a specialist in classic car and antique car transportation services. The company does not offer terminal-to-terminal service. Instead, all vehicles are shipped on a door-to-door basis, regardless of where the vehicle is picked up from or where it is shipped.
Free Online Estimates
United Car Transport offers free online quotes for customers interested in its services. Its website also offers a tool that customers can use to get a free online estimate for transporting all their household goods and personal belongings. All prices quoted by the company include door-to-door insurance coverage with no deductible.
Priority Service
They offer a priority service under which customers can have their vehicles picked up and transported on an expedited basis. However, customers need to contact the company directly to find out how much extra the expedited service will cost them. The company has a fairly low profile on transportation review sites such as TransportReviews.com and CarShipping.com. United Car Transport does not appear to be directly accredited with the Better Business Bureau.
Additional Research Tools & Information
MC Number 706862
Company Address
430 S Dixie Highway
Hollywood, FL 33020