Preparing Your Car for Shipping
Posted on 03 30, 2010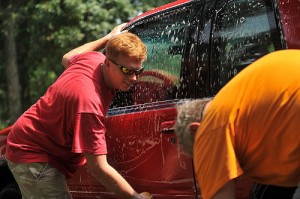 Before the auto shipping company arrives to pick-up your car, there is always some requisite work that needs to be done to start preparing your car for shipping. While parts of this list might seem obvious, others are less so and are absolutely required by auto transport companies. Preparing your car for shipping should not take too long, but don't wait until the last minute.
Preparing Your Car for Shipping – A Guide
Since there are quite a few steps to preparing your car for shipping, here is a guide to help you get started.
Clean your vehicle before drop-off to ensure a proper inspection and documentation of any scratches or dents.
Check to make sure your battery is fully charged.
Fix any fluid leaks.
Turn off your car alarm.
Remove any non-permanent bike, ski, or luggage racks.
Remove or retract your radio antenna.
Do not leave any plants or hazardous materials in your vehicle.
Remove exterior spare tires and all car covers.
Remove all personal items from your automobile.
Drive your gas tank down to a maximum of 1/4 tank for transport.
Provide a complete set of keys to your auto transporter: ignition, glove-box, and trunk, if they are separate.
Remove any CD players, radios, car phones, and garage door openers that are not built in. You may also want to remove your E-Z pass if you have one.
Check with your car shipping service to ask them if they have any additional tips for preparing your car for shipping.