Honey Bee Auto Transport Review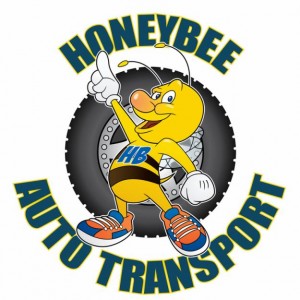 Honey Bee Auto Transport is a family-owned auto transport broker based in Chico, California. The company was established in 2008 and has tried to carve a niche for itself by offering high-quality customer service at affordable prices. Honey Bee works with a large list of trucking companies to help customers transport cars to any part of the country. The company currently offers car shipping services to all states in the US except Alaska.
Licensed and Bonded Transportation Broker
As a licensed and bonded transportation broker, Honey Bee Transport offers door-to-door shipping services as well as terminal-to-terminal shipping services for customers. The company gives customers the option of shipping their car in an open carrier or in an enclosed truck. Honey Bee has a rigorous process for screening trucking companies and claims that it only works with shippers that are registered with the Department of Transportation and have excellent references and customer ratings.
Pick-Up Times and Scheduling Fees
Honey Bee offers an average pick up window ranging from 1 to 7 days. When customers place an order with the company, it works to find a suitable shipper from its list of partners. A driver from the shipping company then contacts the customer about 24 hours prior to pickup to arrange a suitable time to load the car. Honey Bee requires a scheduling fee at the time of booking. The company accepts either cash or credit card for the scheduling fee. However, the balance must be paid in cash or cashiers check upon delivery of the car.
Shipping Non-Operational Vehicles
Customers can use Honey Bee Transport to ship both operational and non-operational vehicles. The company charges a $150 surcharge for transporting a non-operational vehicle. The surcharge is typically included in the price quote if customers select the non-operational vehicle option when making their reservations. The company requires that all non-operational vehicles at least be able to roll and steer, and to have at least one working brake.
Customer Reviews
Honey Bee is one of the few transportation brokers willing to post customer testimonials on its website. Customers looking for a Honey Bee Auto Transport review can get a quick sampling of customer opinion simply by visiting its website or auto transportation review web sites such as Transportreviews.com. A majority of those who have offered a Honey Bee Auto Transport review on these sites appear to have been impressed by Honey Bee's customer service and its pricing.
Insurance Coverage
Like many transportation brokers, Honey Bee offers a free online tool that customers can use to get an accurate estimate of their shipping costs. The quoted price includes basic shipping insurance and offers coverage against damage resulting from the actions of the shipping company, such as mishandling of the vehicle during loading or unloading. Honey Bee Auto Transport recommends that all customers purchase additional insurance if they want comprehensive coverage for their vehicles during transit.
Additional Research Tools & Information
MC Number 656538
Company Address
898 Glenn St.
Chico, CA 95928