Hawaii Auto Transport Quotes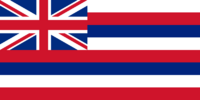 People are living longer than they ever have before, and nowhere is this truer than in Hawaii, where the average life expectancy for men is 75 and women make it to their 80s. If you are planning to move from the mainland to this island state, you'll want to get help from a Hawaii auto shipping service to make sure your car makes it over safely. No need to worry about traffic or overcrowding, however, the 50th state's land area is increasing due to volcanic activity, and the state is located more than 2,800 miles from it's nearest neighboring state.
Auto Transport Companies in Hawaii Cities
Read more about Hawaii auto transport companies in the following cities.
Five Tips to Save on Hawaii Auto Shipping
Precious cargo inside
If you are transporting a classic, rare or just very expensive vehicle, your Hawaii auto shipping representative may recommend that you consider an enclosed shipping container. While more expensive than the standard open air carriers, these boxes provide almost complete protection against the elements.
Time it right
Make sure to arrange with your Hawaii auto shipping representative a time to have your car at the ports, as they may have limited hours of operation during the week, and may not be open on weekends. If possible, call ahead to get an idea of the times someone will be available.
Clean it out
In addition to the usual rules about removing personal items from the vehicle, cars going to the 50th state are also subject to USDA requirements about transporting organic materials such as dirt on or in the vehicle. If time permits, wash the exterior of the vehicle, and run a vacuum over the floor mats to remove any excess dirt and debris.
Be patient
While an auto shipping company strives to provide their customers with reliable service at all times, international auto shipping involves factors not usually encountered on land such as storms and delays entering and leaving ports. As a result, it is possible that the estimated delivery date you receive may range from a few days to several weeks.
Inspect with care
Once you receive your car from the Hawaii auto shipper, take a few minutes to carefully inspect the condition of the car. If possible, have a few pictures available to compare. If you note any damage, immediately inquire about it before leaving the delivery area.
Shipping a car across a body of water is no small task, but with proper planning and preparation, good timing, a little luck and by working with a Hawaii auto shipping company, both you and your car will be able to enjoy a long and happy life together on the island, miles away from traffic.
Hawaii Transportation Resources