Florida Auto Transport Quotes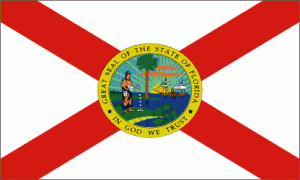 Whether you are moving to Florida or just planning to visit there, you will no doubt want to take your own vehicle with you when you go. Luckily, the Sunshine State is one of the more popular destinations for Florida auto shipping companies. So no matter where you need to ship your car from, you will have no problem finding an auto shipper that can take it to Florida for you.
Auto Transport Companies in Florida Cities
Read more about Florida auto transport companies in the following cities.
Planning Florida Auto Transport Services
Before you start looking for a Florida auto shipping company, there are a few things you should know.
Plan your trip early if you want to go to Florida during the wintertime. Many people living in northern states tend to migrate to Florida to escape the cold and have some fun in the sun. Naturally, this drives the costs up for everything. Not only do prices for flights and hotels go up with the demand, but Florida auto shipping could cost you more as well.
Consider shipping your car to a terminal if you are on a tight budget. Door-to-door auto transport is an excellent and convenient choice for those who live far away from a car shipping terminal, but there is generally an added cost for the service. Since there are numerous metropolitan cities throughout the state, you are sure to find at least a few Florida auto transport terminals located near your destination. Why pay extra for door-to-door service if you really don't need it?
Ship your car to a terminal in Ft. Lauderdale or Miami if you plan to visit South Florida. Of course, if the Florida auto shipping company you selected has an even closer terminal for you to pick your car up at, they will let you know. Going to central Florida? You may want to have your car shipped to the Orlando area. And if you are going to North Florida, Tallahassee and Gainesville are two cities that will have several Florida car shipping terminals available. You can easily find free Florida auto shipping quotes online.
Take advantage of door-to-door shipping if you plan to visit a city that does not have a terminal located within a comfortable driving distance. Sure, you may need to pay a little more to have a Florida auto transport company ship your vehicle to somewhere off their normal route; however, the time, gas, and money you will save by doing so may just be worth the extra cost.
The weather in Florida is nice year-round and the state is surrounded by beautiful beaches. Not to mention, Florida is home to some of the biggest theme parks, including Busch Gardens, Disney World, and Universal Studios. Let a Florida auto shipping company handle the logistics of your auto move while you relax and enjoy all the great things that Florida has to offer.
Florida Transportation Resources