Dependable Auto Shippers Review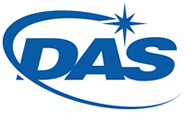 Dallas, TX-based Dependable Auto Shippers is one of the largest providers of vehicle relocation services in the country. The company has been in business since 1954, and claims to have shipped over 1.2 million vehicles since then. Currently, Dependable ships close to 100,000 vehicles annually for individual consumers, businesses and dealers.
Nationwide Presence and Reach
DAS employs about 300 people, and has terminal facilities in 95 major US cities. The company transports cars, motorcycles, recreational vehicles and boats to destinations around the country. It also offers a service that helps car dealers transport cars when they are relocating to a new dealership location.
True Door-to-Door Service
Dependable Auto offers both door-to-door and terminal-to-terminal shipping services. Unlike many auto transport companies, Dependable uses small flat bed trucks for its door pickup and door delivery service. This allows the company to offer true door-to-door service, even at locations where other companies are unable to send their large car carriers for door pick up and delivery.
Corporate Relocation and Heavy Equipment Transport Services
Dependable has a corporate relocation division which specializes in providing transportation services for employees who are relocating to a different city on work. The company has a large and growing roster of corporate clients for whom it provides this service. Recently, Dependable Auto Shippers added a heavy equipment transport service, under which it helps customers move bulldozers, tractors, industrial equipment, heavy machinery and farm equipment.
International Shipping
Like many major auto transporters, Dependable Auto helps consumers transport vehicles to Canada and other international destinations. The company's Global Services Group is a licensed International Freight Forwarding service and Non-Vessel Operating Common Carrier (NVOCC). In addition to arranging international auto shipping, Dependable's Global Services group helps consumers with import and export filings, container packing, bracing and storage.
Online Quotes and Real-Time Tracking
Dependable offers free auto shipping quotes via its website and allows customers to make their transport arrangements online as well. It offers a GPS-based online tracking tool that allows customers to get real-time updates on their shipments.
Investments for the Future
Last year, Dependable Auto Shippers raised about $5.3 million in recapitalization funds from Independent Bankers Capital Funds, a Dallas-based investment banking company. The funds are being used to pay off some existing debt and to fund strategic growth plans over the next few years. According to the company, the fresh capital will be used to buy new trucks, hire more truck drivers and to expand the company's sales and administrative staff. DAS also plans to use the funds to upgrade its information technology infrastructure.
Additional Research Tools & Information
MC Number 491106
Company Address
3020 E Highway 80
Mesquite, TX 75149