B&T Auto Transport Review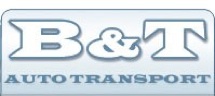 B&T Auto Transport is a Tustin, Calif.-based auto transporter. The company offers point-to-point car transportation services to destinations around the country and to several international and overseas destinations, including Guam, Hawaii and Puerto Rico. B&T Auto has been in business for close to 10 years, and has a reputation for good customer service, affordable pricing and prompt shipping.
Shipping Options
Like most car shipping companies, B&T Auto Transport offers door-to-door service regardless of where a customer wants the car picked up from, or where it needs to be shipped. The company uses a fleet of two-tiered open carriers and enclosed trucks to transport cars to different cities around the country. Customers can get a free price quote and even make their transportation arrangements online by visiting B&T's website and filling an online form. They can also make their reservations by directly calling the company's head office.
Licensed, Bonded and Fully Insured
B&T Auto is a fully licensed and bonded auto transportation company. It is registered as a broker with the Federal Motor Carrier Safety Association (FMCSA). All vehicles transported by B&T are insured against in-transit damage, negligence and damages resulting from equipment failure. The company carries a $750,000 public liability insurance policy, and tries to minimize damage to vehicles by having them shipped on a single truck from origin to destination.
Prompt Shipping
B&T Auto Transport claims it can ship cars coast-to-coast in less than 14 days, and in between seven and 10 days for shorter trips. The firm accepts credit card payments for making deposits. However, it accepts only cash, money orders or checks for the final payment upon delivery. In addition to door-to-door shipping, B&T Auto can ship a car to any of its shipping terminal locations in various cities for an additional fee.
Clean Record
The company has a clean safety record, and has no violations reported against it over the last five years. B&T Auto is a member of the Tustin-area Better Business Bureau (BBB), and has earned an A+ ranking for its customer service over the last few years. The company has a relatively low profile on online transport review sites such as TransportReviews.com. However, almost all customer feedback that B&T Auto Transport has received on such sites has been positive.
Additional Research Tools & Information
MC Number 514486
Company Address
18023 Sky Park Circle, Suite F2
Irvine, CA 92614