Using Auto Shipping Carriers Wisely
Posted on 06 20, 2011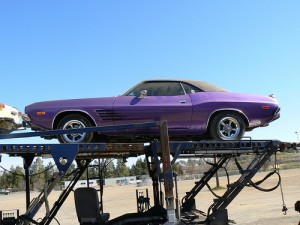 Hiring an auto shipping carrier is one of the safest and most efficient ways to transport your car, as it will save you the time, money, and aggravation involved in driving it to your destination. In today's difficult economy, and with gas prices on the rise across the country, it may even turn out to be a more affordable option in the end. Unfortunately, many people simply don't have the relevant facts about auto shippers, how to go about finding one, and what to expect in terms of service, pricing, and accountability. Going into a situation where you need to hire a transport company, but haven't done adequate research on either the company or the process is risky, and may leave you with a negative opinion about auto shipping carriers.
Compare Auto Shipping Carriers Carefully
The truth of the matter is, most auto shipping carriers are legitimate, skilled, and have the know-how required to safely deliver your vehicle. However, as with any moving company, making an educated choice before signing a contract is key to protecting your interests. A good rule of thumb is never to work with any moving or shipping company that isn't licensed, insured, and bonded, providing you with much needed peace of mind, should anything go wrong during the transport. Find out what type of insurance your auto transport company has, what is covered, and whether or not there's a deductible.
In addition, you'll need to have a basic idea of what to expect when it comes to shipping your car. For instance, if you have a high-value or exotic car, your needs will be more specific, and you may want to narrow down your search to services that specialize in moving these types of vehicles. These companies will typically have a staff with higher levels of experience and training, and carry larger insurance policies against theft or damage, both things that make the process less risky for you.
Even if your needs aren't too specific or out-of-the-ordinary, you'll still need to make some important decisions, like whether you'd prefer an enclosed carrier, or the open-air option. You'll also need to find out whether or not the car will arrive at a terminal when it gets to its new home, or will be delivered directly to a street address. Price alone isn't the only factor when choosing an auto shipping carrier, so even if a service is providing what seems to be an unbeatable deal, you need to ask the important questions about the actual service they're offering, making sure it's a good match for your needs.