Auto Inspection Guide
Posted on 03 30, 2010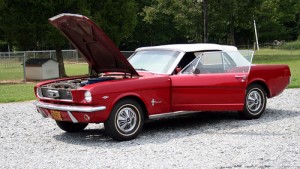 We understand that shipping your automobile can be an intimidating process, so here is a simple auto inspection guide, containing what to expect during the pre and post auto shipping inspections.
Auto Inspection Guide and Checklist
Your chosen car transport company will most like prepare their own version of an auto inspection guide, which you should read after reading this one.
Either you or a representative must be available to participate in the inspection of your vehicle during pick-up and delivery.
Either you or a representative are required to sign the Bill of Lading, detailing and acknowledging your vehicle's condition at the time of pick-up and delivery. This documents any noticeable nicks, scratches, or dents. This is for the protection of everyone involved.
Obvious damage to your vehicle will be noted on the Bill of Lading prior to transit. In the unfortunate event that your vehicle incurs damage during transport, it should be noted there. This documentation should take place at the time of acceptance of your vehicle delivery and acknowledged in writing by your carrier driver. Both your driver and your signature are required as acknowledgment and acceptance of the documented condition of your automobile, as well as for insurance purposes.
Plan to allow extra time for the inspections. If you are in a hurry, miss something, and sign off on the Bill of Lading, it will be more difficult to get insurance to cover it later.
If at all possible, try to arrange for pick-up and delivery during the day, to allow everyone the best lighting possible for the auto inspections.
Do not plan on leaving any personal items in the car. Some transporters won't mind, but neither their nor your insurance will cover any items left in the vehicle. Technically, it is illegal for shippers to transport household or personal items because they are not licensed for it, and any items found can be seized and the driver can receive a hefty fine. Leaving heavier items in the car can also result in uncovered damage to the undercarriage of your car due to weight.
Very rarely, when damage does occur, our auto transporters strive to make sure that repairs are always taken care of quickly and painlessly, but taking the few extra steps during the inspections can make all the difference should any problems arise.
Hopefully, this auto inspection guide will have been of use to you in preparing for vehicle shipping.