Able Auto Transport Review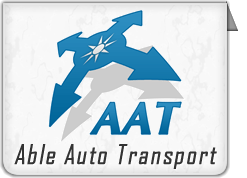 Able Auto Transport Company is an auto transport broker with more than 22 years of experience in the vehicle transportation industry. The company is based in Kahoka, MO, and offers car transportation services to any destination within the U.S, including Hawaii and Alaska. The company currently ships over 10,000 vehicles per year, claiming to deliver them safely approximately 99.9 percent of the time.
Nationwide Network of Independent Carriers
Able Auto Transport works with a large nationwide base of independent transport companies, and offers open truck and enclosed auto transport services. It guarantees that all vehicles will be delivered within three weeks of being picked up, regardless of destination or point of origin.
Delivery Guarantee
The company offers customers $25 a day towards car rental costs in the event that one of its carriers is unable to deliver a car within the promised three-week window. The reimbursement is available for a period of up to seven days. However, the guarantee it is not available on car shipments to or from Hawaii or Alaska.
Extra Insurance Coverage
Able Auto Transport requires all of its carriers to carry primary insurance coverage. The coverage offered by Able goes beyond the standard $750,000 liability insurance, which all transporters are required to carry. The company requires each carrier's insurance agency to also name Able Transport as an additional insured party. In the event that a customer's car is damaged during transit, Able requires the carrier to pay any insurance deductible.
Clean Record
The company has a clean record with the Better Business Bureau and is a federally bonded, licensed and insured transportation broker. The company claims to be among the leaders in the transportation industry based on the number of cars it ships annually. Able Auto Transport has attempted to carve a niche for itself in the highly competitive trucking industry through its guarantee program and its insurance extras.
Additional Research Tools & Information
MC Number 195242
Company Address
RR 1 Box 20
Kahoka, MO 63445-9707